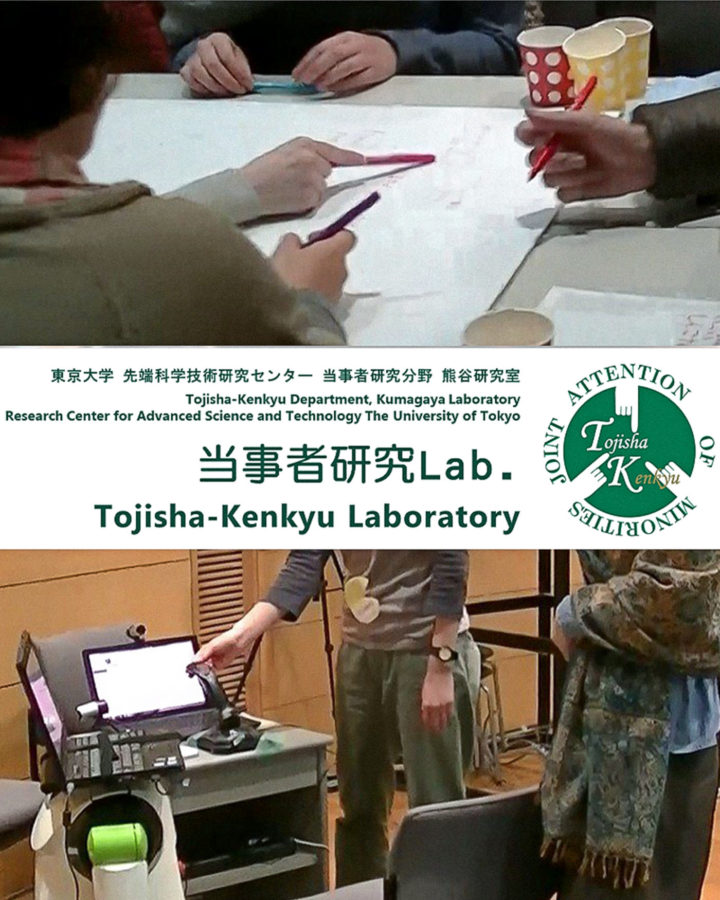 kumagaya

researches Kumagaya Research No. 6 Studying our own problems as research themes
Interdisciplinary perspectives on tojisha-kenkyu
In tojisha-kenkyu, individuals facing various challenges, such as disabilities, illnesses, poverty, parenting difficulties, and difficulties at work, study the mechanisms and coping methods alongside peers who are experiencing similar challenges, rather than leaving the analysis process to specialists and support providers.
We are studying this tojisha-kenkyu method, which has its roots in Japan. While practicing tojisha-kenkyu, we also conduct verification experiments and develop assistive technologies together with researchers from other fields, based on the hypotheses that emerge from this research.
Further to this, we examine how carrying out tojisha-kenkyu impacts individuals and organizations.
Moreover, to promote the take-up of this style of research across society we are developing educational materials and workshops designed to help people understand the history, philosophy, and methodology of tojisha-kenkyu, along with an archive of tojisha-kenkyu experiences that will allow users to share and search for results of tojisha-kenkyu conducted to date.
In addition, we have developed and delivered lectures on tojisha-kenkyu for graduate students to cultivate inclusive human resources on campus; this is based on the following three goals:
To learn about methods of self-help and peer support
To be able to conduct research co-production with users and researchers
To be able to propose ways of realizing inclusive laboratories
We are also working together with other departments to develop lectures for undergraduate students and faculty development activities.
related images