We often talk
about people being
"left behind."
To be "left behind" is to be excluded from society in some way—because, for example, you do not have a proper job or adequate schooling, or you are finding it difficult to rebuild your life after a disaster. Many such people are "left behind" through no fault of their own, due to a disability, an illness, or some other inborn characteristic, so it is wrong to lay the blame on them as individuals.
A platform for co-production where we work in partnership with these people to solve social problems and create a more inclusive society.
COPRO
COPRODUCTION
We strongly encourage you to take a look at how our projects, which are rooted in their activities,
come together organically to innervate the drive toward an inclusive society.
Headed by the barrier-free research laboratories of the Research Center for Advanced Science and Technology (RCAST)
The barrier-free research laboratories of RCAST at the University of Tokyo have been working to establish methods for "tojisha-kenkyu," in which the very people who find themselves excluded, or left behind, play the lead role in studying the state of social problems. We have worked to solve social problems that lurk in our immediate surroundings, through the creation of opportunities for research that integrates various disciplines in the sciences and humanities, including engineering, medicine, education, psychology, and sociology, and through collaboration with government, local government, and businesses.
To achieve our founding purpose of "building a society where people can live and work in partnership with diverse people," this website will provide a platform for co-production, where researchers forge deeper connections between methods of tojisha-kenkyu and a wide range of interdisciplinary research aimed at solving social problems, bringing forward issues and solutions that concern the world in which we live.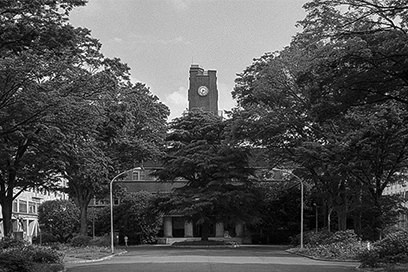 Kondo

Laboratory

Social Inclusion Systems Laboratory Read More

Fukushima

Laboratory

Barrier-free Laboratory Read More